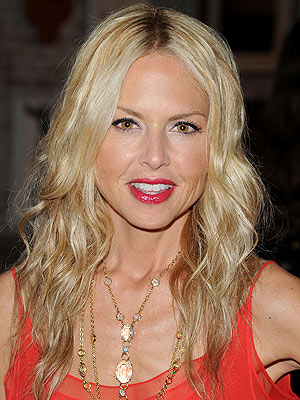 We literally love getting
The ZOE Report
delivered to our inboxes each day, so when we heard that stylist Rachel Zoe was launching two more newsletters, well, we died. The company recently added
ZOE Beautiful
and
AccessZOEries
, two daily email newsletters for beauty lovers and accessory fanatics, both curated by Team Zoe.
"More is more," Zoe tells PEOPLE. "Our plan from the beginning was to start with
The ZOE Report
and then expand from there to offer additional content for people who may be extra obsessed in one area. My team and I stumble upon so many amazing new things every day, it is literally impossible to fit into just one newsletter."
ZOE Beautiful
is focused on the basics: makeup, hair and skincare. "We'll offer a combination of our latest beauty discoveries, mixed with trends and how-to tutorials to get runway-inspired looks," Zoe says of the newsletter. "My personal beauty guru, Joey Maalouf, will be helping out, too, so expect some fun and glamorous videos."
AccessZOEries
focuses on shoes, handbags and jewelry — the latter being Zoe's favorite. "I have had to scale back and wear a little less with Skyler … I don't want to hurt him with pyramid studs," she admits. "But truly, all of my accessories are favorites — scarves, hats, platform wedges and vintage sunnies. Also, you'll never see me without a structured ladylike bag in hand."
The designer says she loves speaking to her fans through her newsletters because she wants to help women look and feel their best. "I look at my fans just like clients," she says. "Only instead of coming into the studio for a fitting, they can send questions in through my site and get outfit ideas and fashion help digitally every day."
Sign up for Zoe's latest offerings on her newly revamped website, TheZoeReport.com.
–Kate Hogan